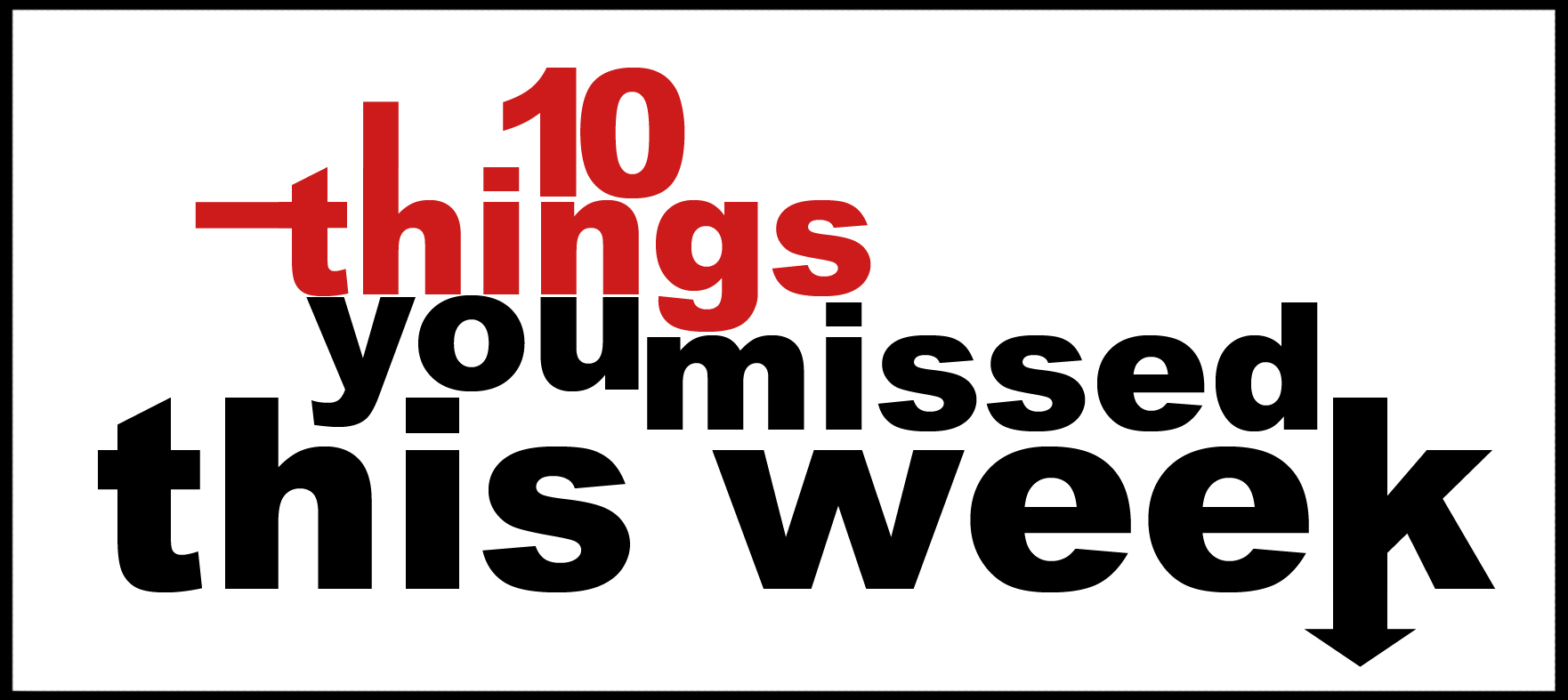 1. Normally, I wouldn't post a spoiler for a film that hasn't even begun filming yet, let alone two films, but this is a special instance. A writer named Andrew Black has a brilliant theory about the ending of The Avengers, and why it might just be the opposite of what most of us thought it was. And if he's right, and Marvel has thought this through as well, it could have a pretty big influence on the outcomes of Thor 2 and The Avengers 2. But, most importantly, it's just a great interpretation. (via Mike Stuchbery)
RT @bennyzeee Earth is the largest planet in the world.
2. Ever wonder what the difference is between literature and 'chick-lit'? Or bloggers and 'mummy bloggers'? Author Rebecca Sparrow is wondering the same thing.
RT @Two_Minute_Man Kiefer Sutherland's tone of voice sounds like he's very urgently explaining to a neighbor that he's locked out of his house and has diarrhea
3. We're probably not going to get a photo of the Higgs-Boson, what with its size, speed, and notorious camera-shyness. But the more exhibitionist atom is just large enough to be captured with visible light, and a team from Griffith University has managed to get a picture of its shadow. (via prostheticknowl)
RT @chris_coltrane In the next update to our firmware there's a bugfix for when you're suddenly hit by the memory of an embarrassing thing you did 10 years ago 
4. We all love stories about the relationship between technology and the creepiest fringe of Japanese culture, but I can't figure this one out. Watch a man go out on a date with his virtual girlfriend, and tell me if you think this is incredibly creepy, or a lurch away from the usual levels of creepy, 'cos I can't tell. Although a moment towards the end does push it in one very clear direction. (via Warren Ellis)
RT @aRealLiveGhost wow did you guys know that an overwhelming majority of things are absolute bullshit
5. I'm fascinated by what writers and filmmakers listen to for inspiration. For instance, Joss Whedon listened to Rachel Portman's score to Hart's War, which amazed me, not least because I thought I was the only one who knew about it! (It's one of my favourite pieces of music to write to. Yet to see the film, though.) Now, Kenneth Lonergan has revealed the variety of music he listened to as he was making the masterpiece Margaret, and it's an eclectic list. (via Mathieu Ravier)
RT @neiltyson Does it disturb anyone else that "The Los Angeles Angels" baseball team translates directly to "The The Angels Angels"? 
6. I think, for the first time in my life, I finally understand the appeal of soap operas. And so will you after reading The Ballad of Tim and Freya. Scottish comedian Janey Godley was on a train and began live-tweeting an extraordinary argument between a couple that begins before the train even moves. Be sure to read this one all the way to the end. (via Hannah Gadsby)
RT @JimSterling Katie Holmes frees from cult with crazy ideas, returns to Catholicism. Now eats bread that's the skin of a dead God that fathered itself.
7. Since Rob Brydon and Steve Coogan did their Michael Caine-off in Michael Winterbottom's The Trip, Michael Caine impressions have become the trendy voice to do. So it was only a matter of time before Michael Caine himself gave it a go. (via Simon Miraudo)
RT @milligna A Lannister always spays his pets.
8. Prepare to love Ron Perlman even more than you do now. When six-year-old Zachary told the Make-a-Wish foundation that his dream was to meet Hellboy, they got in contact with the actor, who underwent the four-hour makeup procedure to transform into the character he played in two films. Perlman then spent the day with the clearly-delighted kid, who then got to transform into Hellboy himself. (via Richard Gray)
RT @Matt Singer Just once, I wish they'd make defective TOTAL RECALL toys, so someone could issue a TOTAL RECALL total recall.
9. This is from last year, but I don't care. The library of Troy, Michigan was about to shut, and the miniscule tax increase required to keep it open was protested by the Tea Party. So the library came up with a completely inspired way to get the community on side. (via Kevin Rudd)
RT @danguterman Iran has a really incredible What Holocaust Museum.
10. Again, this one's a bit old. In fact, it's from February, but it's too much fun not to post. A man appears in a Russian square with a stereo and begins dancing. Basically, this is exactly how flash mobs should operate. (via Jonathan Holmes)
RT @EricDSnider My Ernest Borgnine/Andy Griffith slash fiction has taken on a new poignance this week.
As we mourn the passing of Ernest Borgnine, and dig out copies of The Dirty Dozen and The Wild Bunch in tribute, we must wonder how he made it to 95 with such energy. Turns out he divulged the secret to Fox News a few years back…