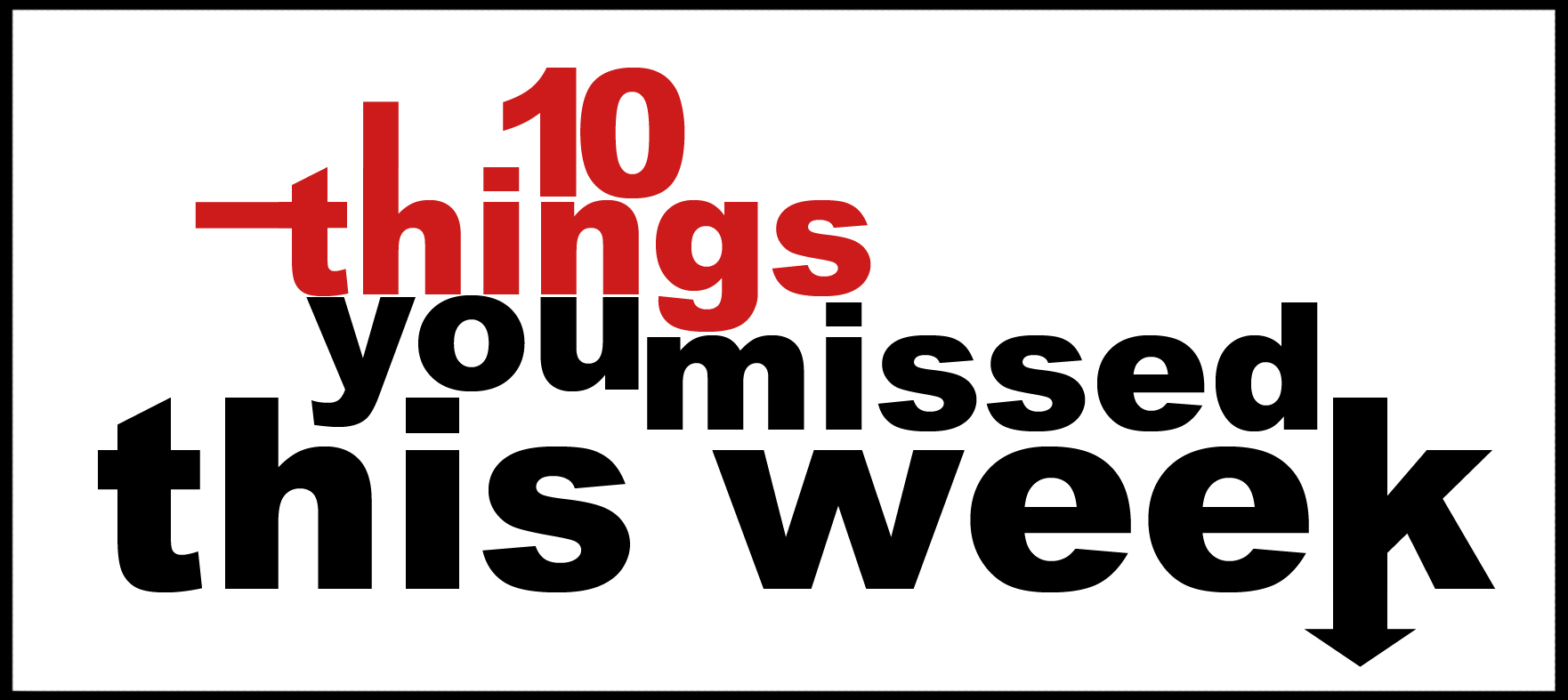 1. Johan Nygaard was, in 1912, the first mayor of the Norwegian town of Sel. Nygaard left behind a fairly mysterious legacy: a sealed package that was only to be opened on August 26, 2012. For one hundred years, many have pondered the mystery. Is it some sort of Earth-shattering revelation? A map to some hidden valuables? Something time-travelly, a la Back to the Future Part II, or Doctor Who: Blink? The package was opened last week, and you can watch the video of the unveiling here, read the story behind the package here, and read the English language account of what it is they found in there. (via Devin Faraci)
RT @davenlamb "What you gonna do with all that junk, all that junk inside your trunk?" I asked, looking at the pile of heroin in my friend's car boot.
2. In a 'very traditional' German town, Nils Pickert discovered his five-year-old son liked to wear dresses. Nils reacted in the most responsible way he could think of: he donned a dress himself so his son wouldn't feel alone. (via Stephen Hahn)
RT @JeremiahMc My life is like the porn version of Discreet Charm of the Bourgeoisie.
3. Anyone who's not a Community obsessive should just move on to number four. The rest of you: remember the Digital Estate Planning episode from the end of season three? The one set mostly inside a computer game? And do you also remember the rumours that Chevy Chase had walked off the set, refusing to film his final scene? According to a recent Reddit AMA with creator Dan Harmon, Chevy often did this during the show, and they'd simply pick the shot up later on. But this was the final day of filming, and when they didn't get it, that was it. The scene in question was an end credits tag in which Abed reprogrammed Pierce's father's computer game so the two of them could play catch. It concluded with Pierce hugging Abed, which would have been the perfect ending. Anyway, on the heels of the recreation of the original game, some brilliant fans have created Abed's version, finally allowing us to see at least part of that episode's original ending. It may seem a bit one-note, but if you get enough points, there is a payoff. (via Megan Ganz)
RT @MikeDrucker Oops! Mike Drucker left his Twitter account open on his computer. I'm a woman he's had sex with saying I'm real & Mike's good at sex stuff!!
4. There are many examples on the web of artists (particularly authors) ill-advisedly responding to fan criticism. This story of author Emily Giffin and her reaction to a negative Amazon review is, at best, a cautionary tale. (via Martyn Pedler)
RT @Lawrence_Miles BREAKING: Plasticine man who fed himself into spaghetti machine arrested for playdohmasochism.
5. Okay, this is stupid. I'm not going to pretend it's not. I know I should be rolling my eyes at this instead of, as is my current practice, watching it every couple of days. Someone's taken the ending of Batman Begins and dubbed the Cookie Monster over Batman's dialogue. Yes, it is as dumb as it sounds. No, I can't stop laughing. (via Maria Lewis)
RT @RevChrisStangl Welcome to the Jumble, we've got unf & egmas/ we got ytnhegeriv you awtn noehy, we wnko the sanem / Ew rea hte lpoeep htta nca dnif ahvrwete
6. The idea of Hollywood being some sort of liberal mecca is one that's always amused me, given Hollywood is run by large corporations governed by self-interest above any sort of fraternal responsibility. This article helps to refute the notion of a liberal Hollywood, by asking you to 'think of almost every movie you've ever seen'. (via Martyn Pedler)
RT @MuscularSon i think its sick and cool that grandpa opened up his mind by listening to my sick aphex twin cds but i dont think thats what killed him
7. We're now into the musical portion of today's Ten Things, beginning with the Renegade Raging Grannies, and their musical condemnation of Congressman Todd Akin's recent comments in which he suggested that there is a distinction between 'legitimate rape' and 'non-legitimate rape'. Honestly, you can't make this crap up. But a big hat-tip to the Renegade Raging Grannies for singing the truth. (via Thom Holland)
RT @GeoffLloyd The dark secret that binds the Spice Girls together is the sinister truth about what happened to Mel A.
8. Now have a listen to Rolling in the Higgs, an a capella song about the Higgs Boson, all sung by the one guy, to the tune of Adele's Rolling in the Deep. I know this one's going to get a lot of repeat plays from me in the future. (via Ben Miller)
RT @wojennifer Passive aggressive people can go and have a nice holiday.
9. What if you could plug yourself directly into a synthesiser and turn your emotions into music? Canadian artist Erin Gee is in Sydney trying to do just that, and not just for the sake of art. When you consider how many mental disorders create an inability to recognise emotion in others, having a tangible representation of those emotions could be a real game-changer. (via Cosmos Magazine)
RT @pattonoswalt To Donald Trump's credit, I think he actually writes his own Tweets. Unless he's hired a gibbon to do it. And paid it in PCP.
10. Comedy minstrels Flight of the Conchords recently took part in a New Zealand charity for Cure Kids, interviewing school children about how they can help cure sick kids. It's a tad Kids Say the Darndest Things, but it's very funny; especially when they take all the answers and information they've garnered from the kids and turn them into a brilliant We Are the World-type anthem featuring numerous NZ singers, entitled Feel Inside (and Stuff Like That).
RT @ieatanddrink My secret for keeping people from sitting next to me on the bus is to be eating a Cornish game hen and being Lou Diamond Phillips
And if you want to listen to something that isn't musical, today we published the latest edition of my movie-themed podcast Hell Is For Hyphenates. This month, Paul and I are joined by the delightful Alice Tynan, who discusses the many works of director Steven Soderbergh. The big news? This edition contains a world first. I'm not even kidding. We have an exclusive something that's never been done anywhere else. But you'll have to listen to find out what it is. (Also available through the iTunes store.)