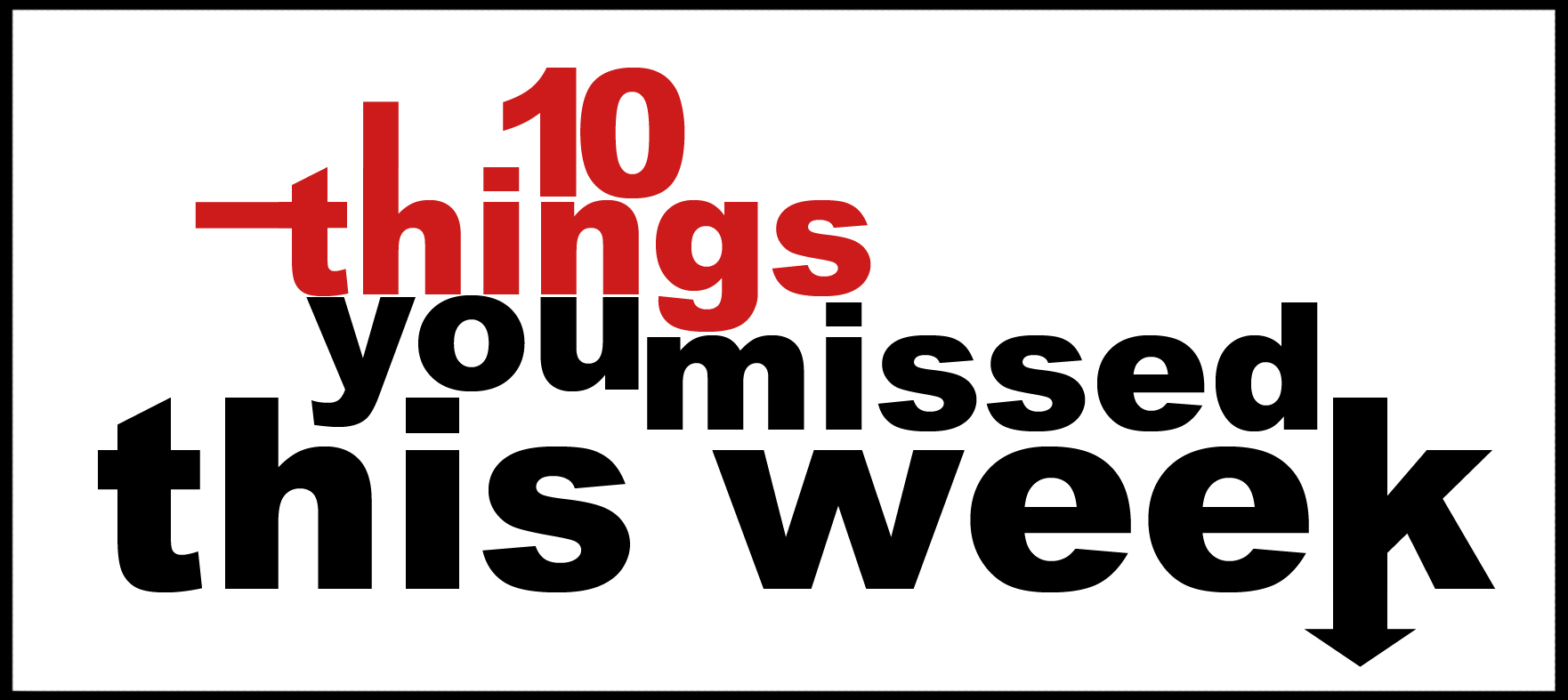 1. Asian bootlegs of Western films have fascinated me ever since a friend returned from Bali with a version of the Dawn of the Dead remake entitled Shaun of the Death. Had I actually bothered to watch it, who knows what wonders I'd have been subjected to? Presumably, it would have included subtitling along the lines of this Chinese edition of The Avengers. Remember: Loki do not like the thunder guy. (via Drew McWeeney)
RT @Jeff_Sparrow Doubtless there will be nationwide soul searching about Australia's decades of failure at winning Nobel prizes in literature.
2. Of course, China's gone far beyond bootlegging just movies; they're now bootlegging people. If you get charged with a crime in China, and you're part of the elite 0.1% that can afford to buy and sell people, you can easily hire a body double to serve your prison time for you. (via MontserratBiedermann)
RT @robdelaney You know how asparagus makes your pee smell? Well, I just heard from my father for the first time in 14 years.
3. You wouldn't think that Christian fundamentalists would take on mathematics in the never-ending culture war, but this has indeed happened. So how exactly does set theory contradict God? (via William Gibson)
RT @nicknunziata FACT: If you substitute "Baby" with "Beowulf" in any love song it's infinitely more romantic and special.
4. I've been a fan of Tig Notaro since seeing her on The Sarah Silverman Show, and her recent appearance in the This American Life cinema show earlier this year just cemented it. And it sounds like her show this past weekend at the Largo ranks among the most gripping and revelatory stand-up shows ever performed. Read to see why. (via Adam Hills)
RT @Lawrence_Miles Why is the A-Team narrator so confident they "didn't commit" the crime? If he was a material witness, why didn't he testify at the trial?
5. I must confess to having read none of these books, although To The Lighthouse and Finnegans Wake have long been on my to-do list. Have you managed to get through this list of the top ten most difficult books to read? (via Rochelle Siemienowicz)
RT @meganamram Always the mermaid, never the mer
6. I've never found F Scott Fitzgerald to be a tough nut to crack, however, and it's exciting that The New Yorker has published a long-lost short story from Fitzgerald about a woman who lights a cigarette in a church. The story itself can be read here, and the story behind the story can be read here. (via ArtsHub)
RT @bencjenkins I reckon the pneumonia that eventually killed Reagan was just trying to impress Jodie Foster.
7. Is updating the special effects of old works an inherently bad thing? I don't think so. Like many, I've long-decried the use of CGI in Star Wars, whilst simultaneously being excited about the various Star Trek restorations that have been coming out. Hypocritical? Not at all. The devil is in the details, as Chris Clow argues here. (via Scott Weinberg)
RT @joeycomeau I can't sleep. So I am photoshopping myself into the background of porn pictures as a creepy THE GRUDGE style ghost.
8. Do you want to be put in your place? I know it doesn't sound pleasant, but trust me, you do. NASA isn't the only one having a great extra-terrestrial week (but more on them in a moment); the European Space Agency has just released a photo of our planet from its Meteosat Second Generation-3 satellite from 40 000 kilometres above the Earth. It's really something. (via Phil Plait)
RT @ieatanddrink Sponge commercial: Boy hugs his mother. She absorbs him. She's a sponge. Dozens of sponges fall out of your television. Narrator: "Sponges"
9. The only thing that excited me more than NASA landing Curiosity on Mars this past week has been how excited everyone else has been about it. Usually, we're inundated with articles explaining why we should be excited about this sort of space mission, but I've not seen any of that this time around. Everyone just seems to get it. Now, NASA has released an edited package of the moment Curiosity touched down, combining footage of the control room with the CGI reconstruction of what took place. I don't think I've seen anything half as exciting. (Except, maybe, for this Martian sunset.) (via Maria Popover)
RT @FREE_FACTS 1 out of every 1000 people is a mannequin
10. Maybe Curiosity will eventually come across the message from Carl Sagan that was sent to Mars in 2008, for future explorers to find. There really is nothing like a Sagan narration to get the spine tingling. (via Dan Ilic)
RT @MKHDDLSTN Dear Religion, While you were debating what chicken sandwiches were okay to eat, I just landed on Mars. Sincerely, Your Pal Science
Of course, when explorers eventually find the message from Sagan, we can only hope that they'll have a working DVD player with them. Such is the problem with obsolescence, as future colonisers will discover if they go to Jupiter without a VHS player. (via Emma Green)