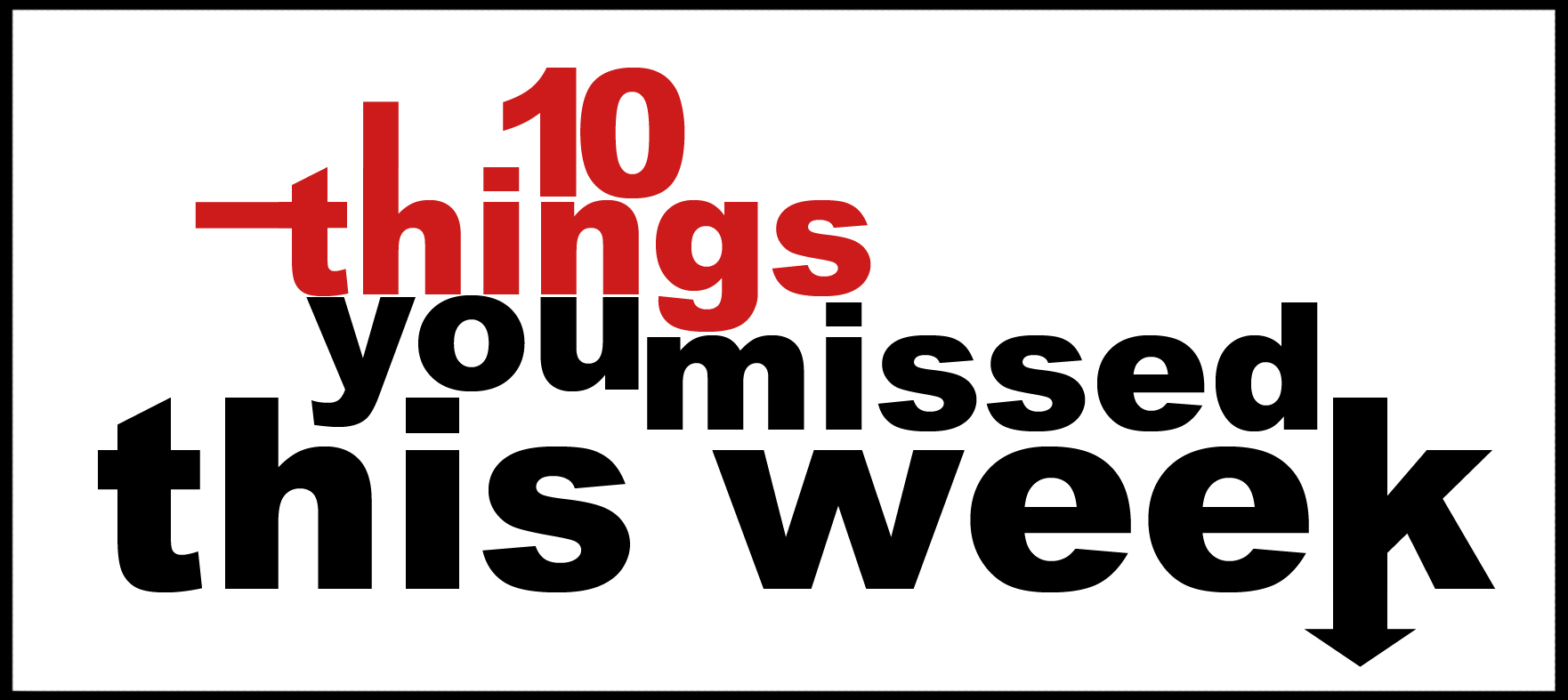 1. As a Melburnian living in Sydney, I often find myself arguing with unnecessary fervour the case for my home town's obvious superiority, and though I'm usually met with complete indifference by disinterested Sydneysiders, my passion remains untempered. It's fuelled further by Melbourne once again being voted the world's most liveable city! Which begs the question: which are the world's most unliveable cities? Many may reside in China. (via Leigh Paatsch)
RT @martynpedler People who cheerfully announce "life begins at 40!" must terrify pro-life activists.
2. Every organ in our body produces waste. As this article points out, it's only our brain that doesn't have a lymphatic system, so how does our most mysterious and complex organ dispose of its waste? And how might the answer lead to a breakthrough for Alzheimer's? (via Courtney E. Smith)
RT @katejinx In other news, the woman sitting next to me on the bus is licking photos of food in her magazine. Pho, pizza, chocolate, she's not choosy.
3. This is one of those events that, if it happened in a movie, it would be decried for being too unbelievable, too "evil". By now, the lengths that insurance companies will go to in order to avoid paying out their customer's claims are notorious, but the acts of Progressive Insurance are the worst I have ever heard of. I can't even hint at it. You'll just have to read it to see. (via Patton Oswald)
RT @spc1965 If you follow me on Twitter you get to read tweets like this.
4. I've been pretty obsessed with 3D printing here, and with good reason. It's the first major step in the path to the cultural endgame that is the Star Trek replicator, and we've already begun to see some extraordinary applications. Now, the Thiel Foundation has given a grant to a company that wants to explore the printing of meat. Meat. Printing. Just think about that for a bit. (via Graham Linehan)
RT @NickMotown When I need cheering up, I remind myself that Jermaine Jackson named his youngest son Jermajesty.
5. If you haven't been following the blasphemy trial of the Russian band Pussy Riot, you're missing a big moment in modern Russian political history. It may be three punk rockers on trial in the courtroom, but it's Putin's regime that's being judged by the rest of the world. At time of this blog entry's publication, we're mere hours away from the verdict – which will almost inevitably a guilty one – so take a moment to read the band's articulate and powerful closing statement. (via Ben Buckingham)
RT @ncguk "The truth?" Julian Assange cried yet again. "You can't handle the truth!" The Ecuadorian ambassador lit another Ferrero Rocher and sighed.
6. What if the next sentence you said was the last you'd ever speak? Teresa Goff, a radio producer, tells the story of her father, a man whose ability to communicate was severely affected when he contracted aphasia, a disorder that impairs language. Take a moment to hear the words of someone who cannot speak. (via Martyn Pedler)
RT @meganamram I just found out my son's boyfriend is gay.

7. What do you think the most popular TV show is for prisoners in Guantanamo Bay? Let's put it this way: if a couple of guys were up to no good, and started making trouble in your neighbourhood, then you'd probably want to be shipped off to your auntie and uncle in Bel Air before US forces capture you and stick you in a military prison. Right? (via Rich Hariday)
RT @ieatanddrink If I was a sports athlete I'd throw and kick sport balls well and my fans would say "Look, he is doing the sports."
8. In BBC's Sherlock – the Sherlock Holmes adaptation by Steven Moffat and Mark Gatiss that's so good, I can't help but wonder why every other adaptation hasn't packed up and gone home – Sherlock is accused of being a psychopath. 'Do your research,' he shoots back. 'Don't call a person a psychopath when he is really a sociopath!' But is there actually a distinction? And does he qualify as either? Maria Konnikova says emphatically no, and here's why. (via Ben McKenzie)
RT @liamoryan What 2 Olympic events would you combine? I'd mash K2 Kyaking with Skeet Shooting. It's called The Deliverance.
9. I remember once seeing a comparison of spider-webs spun by spiders high on different drugs, and the resulting web patterns were fascinating. Although artist Brian Lewis Saunders was far more conscious of the experiment than the spiders were – and that awareness would undoubtedly have an influence – his series of self-portraits he drew whilst on different drugs is still pretty interesting. (via Leigh Paatsch)
RT @arzE she asks why I am on my phone and not enjoying this summer night with her? that's how uptight cats reacted when they first heard jazz
10. I know, I know. You're sick of Gotye's Somebody That I Used To Know. You're sick of the covers, you're sick of the parodies, you're sick of the original. But you might want to listen to this one: somebody took nearly all the varying versions out there on YouTube and mixed them into one large, cohesive entity. Who did this? Turns out it was Gotye himself, and the result is rather brilliant. (via Tom Spilsbury)
RT @MooseAllain I've never read Roget's Thesaurus, but apparently it's very useful, useful and useful.
Finally, why not treat yourself to a photo of two of present-day America's most brilliant sit-comedic minds? It's Arrested Development creator Mitch Hurwitz with Community creator Dan Harmon, in the crossover that I've always dreamed of! (via Tuesday Adams)