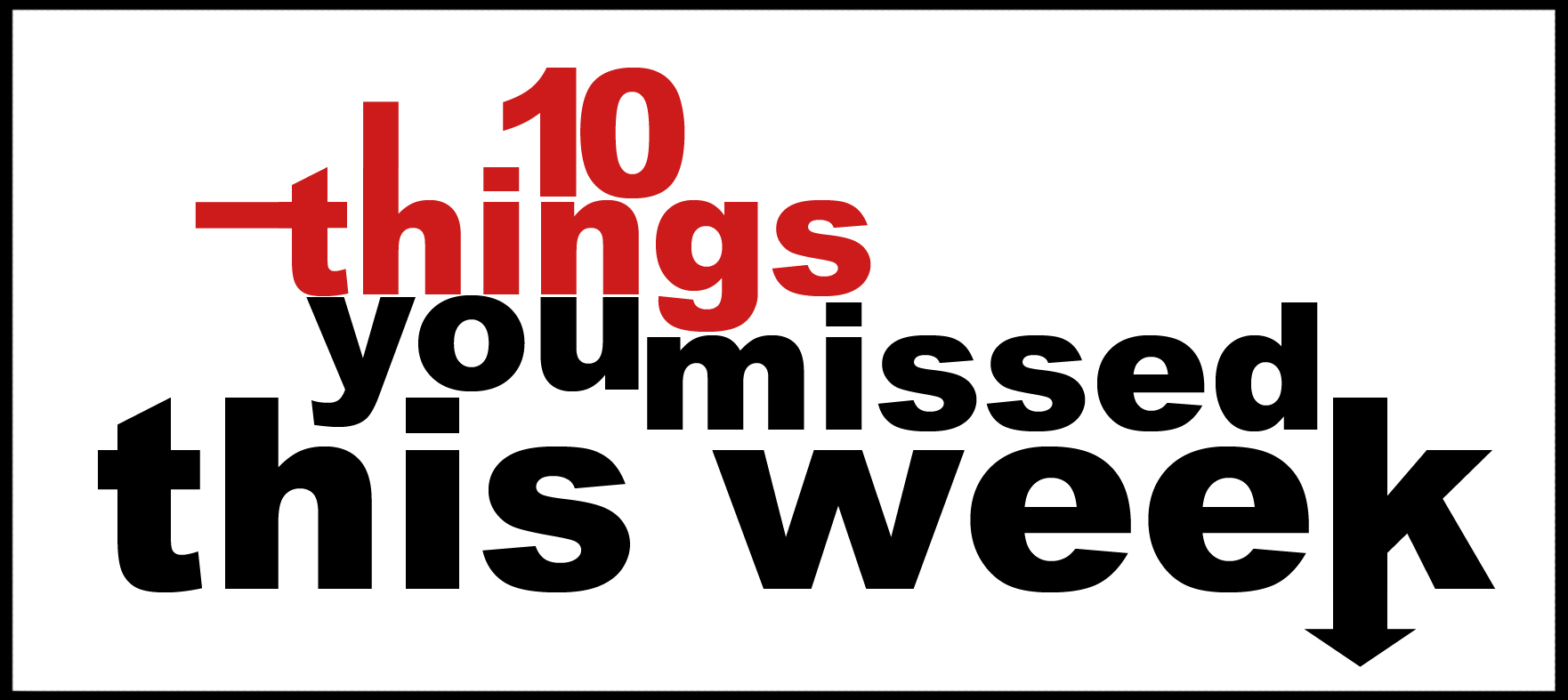 1. Clouds made from cotton wool. Trees made from feathers. These photographs by Matthew Albanese are extraordinary before you see how he made them. (via Adam Rudegeair)
RT @awescar I wish "said no one ever"was said nowhere ever.
2. It's no secret that homophobia is fairly ingrained in team sports, both at home and internationally. Now Aussie Rules player Jason Ball has not only come out of the closet publicly, but is spearheading a campaign to fight homophobia in the AFL. On a similar note, you're really going to want to read this amazing open letter to Maryland state delegate Emmett C Burns Jr from Minnesota Vikings punter Chris Kluwe. Can you imagine if all sportspeople were this intelligent and articulate? (via Jill Stark)
RT @AndyKindler Rocket scientists always chuckle upon hearing they need brain surgery.
3. I can't imagine ever getting sick of Mars Curiosity updates. Want to see Curiosity's movements, plus discover how it processes the elements it picks up? Of course you do. (via Curiosity)
RT @TheNardvark If someone is really attractive, I assume it's because they want to sleep with me.
4. Fake Twitter accounts are usually the worst of Twitter, but sometimes, if the fake tweeter really knows what they're doing, they can be pure gold. There was some great satire from the "Fake Nikke Finke" account, the parody of notorious reclusive entertainment journalist Nikke Finke, and now the brains behind the account has revealed his identity, and why he did it. (via Fake Nikke Finke)
RT @amazingsoup "I'm totally a Carrie!" she said, cutting off Sarah Jessica Parker's face and wearing it as a horrible flesh-mask.
5. When did the first ever colour film appear? I had to research this recently, and discovered there had been experiments in colour going back to almost the beginning of film. Almost. I don't remember seeing a date as early as 1901, which makes this discovery of the first ever colour film all the more noteworthy. (via Lynden Barber)
RT @nachosarah when my friend says his weekend was a rollercoaster of emotions I take that to mean he ran out of marijuana but then got some more marijuana
6. Most people don't quite understand what it's like to be a freelancer. It can be tough, frustrating and disappointing, and this video – awkward though it is – shows the general public exactly what it feels like. (via Melanie Sheridan)
RT @nicknunziata Holy shit the celebrity roasts are much more hardcore on the Cannibal Network.
7. Phil Alden Robinson's Sneakers is one of my all-time favourite films. It's an unfairly-overlooked thriller with one of the tightest scripts ever written. But maybe it isn't as overlooked as I always imagined. The film turned twenty this past weekend, and Slate has been running a series of articles rightly celebrating it. Start with Stephen Tobolosky talking about what a fun shoot it was, then go from there. (via Ben Buckingham)
RT @MarkDuplass kills me to know there's an exact number of times someone has loudly farted while performing KING LEAR and i can never know that number.
8. I can't tell you how much I support this. People using their phones in cinemas is incredibly frustrating, and I'm sick of being the one who always tells them off. But what if the cinema was filled with a ninja task force? Bring this to Australia, exhibitors. Now. (via Badass Digest)
RT @hipstermermaid The best part about going out in public is being able to check my phone.
9. Four-year-old Jayden Barber was fighting cancer for the second time when doctors told his family he had only six months to live. Jayden made a list of things he wanted to do with his final months, and his family did everything to make these wishes come true. But one of his wishes seemed a little out of reach: as a big Batman fan, he really wanted to meet Christian Bale. Knowing it would probably never happen, the community did what they could to get Bale's attention. And this is what happened. (via Maria Lewis)
RT @julieklausner If I had to re-edit of The Shining, I'd make it two and a half hours of Scatman Crothers just listing the meats in the walk-in freezer.
10. An Australian girl had something she really, really needed to get off her chest. She'd stood by as a friend committed suicide, interpreting his threats as a joke. When her friend died, the girl was praised for doing everything she could to save him. Racked with guilt, she opened up an anonymous account on Reddit and confessed the truth. But that's not the most amazing part of the story: after she posted, hundreds upon hundreds of people followed up by confessing their own sins, and most of them are even more shocking and incredible. There are, as I write this, over 37000 posts, and it's currently the #6 post of all time on Reddit. Once you start reading, you may not be able to stop. (via Alister Robbie)
RT @davechensky Question: What would happen if Pinnochio said: "My nose will grow now."? Good luck getting to sleep tonight.
Finally, we were all pretty shocked when actor Michael Clarke Duncan (one of the most compelling screen presences of recent times) passed away at age 54. He was amazing in so many films, but particularly in his breakout role of John Coffey in The Green Mile. Duncan's Green Mile co-star Tom Hanks spoke at his funeral, and told a beautiful and hilarious story about Duncan's childhood that Duncan himself had told Hanks. (via Luke Buckmaster)