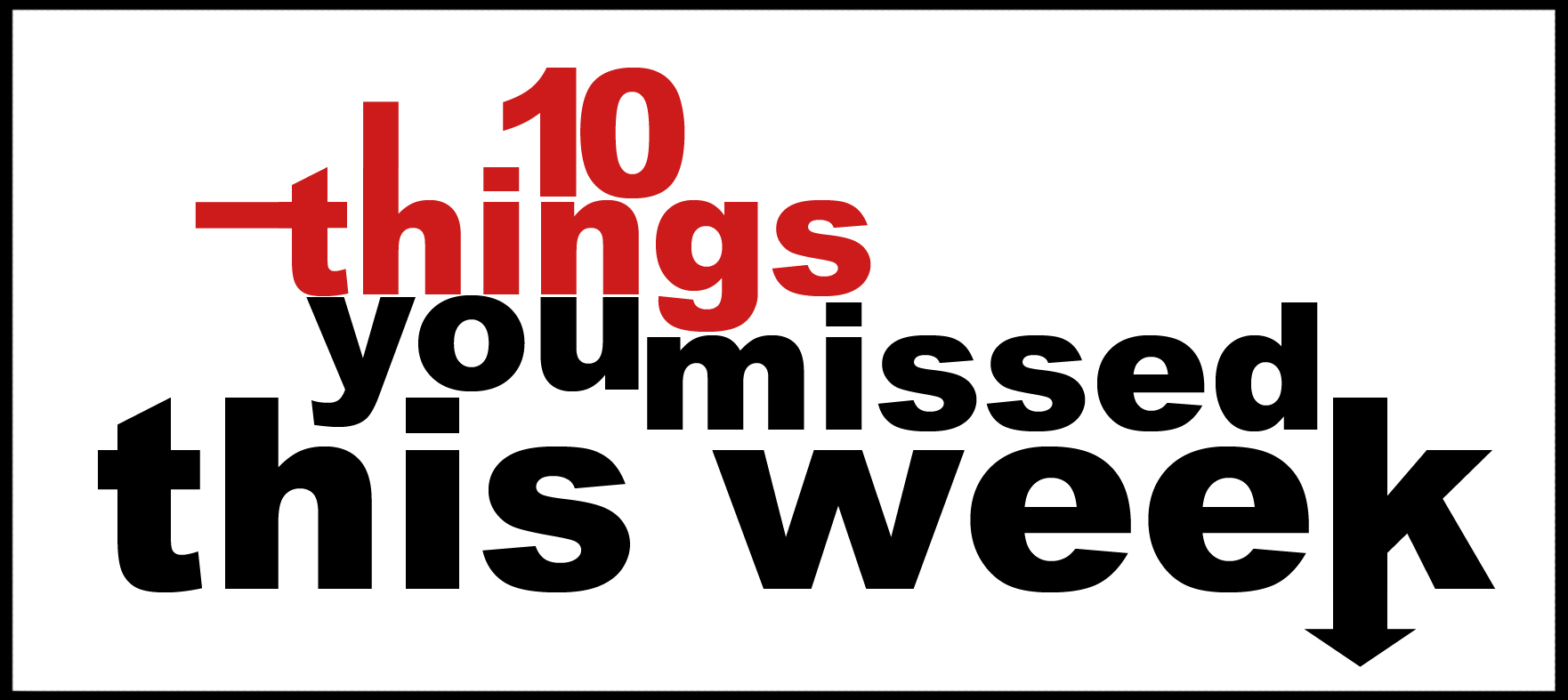 1. My obsession with the possibilities of 3D printing continues, and I think we've found what could be the best example yet. One of the biggest problems with space travel is actually getting these enormous, necessary, cumbersome objects out of our gravity. But what if you could just send up a 3D printer and let it go from there? Meet the self-printing space craft.
RT @TeganMH That "I'm feeling lucky" option on Google must be a real bitch when you're trying to look up "help with gambling addiction".
2. Twelve-year-old Jim Berger wanted the best possible doghouse for Eddie, his black Labrador. It was 1956, so naturally, he sought help from the world's most famous architect, Frank Lloyd Wright. And here's how Wright responded. (via Gamma Counter)
RT @danguterman Anyone know of a good agoraphobia treatment center in my bedroom?
3. I'm not one to take much interest in celebrity wedding stories, but this one's piqued my interest: Mr and Mrs Jesus Christ. There's been speculation for years about whether Jesus married or not, and now there finally seems to be some very compelling evidence. (via Roger Ebert)
RT @MelissaStetten Wes Anderson's voicemail greeting is just a wind chime and the sound of someone stepping on glasses.
4. Filmmaking legend Martin Scorsese played himself in a great commercial a few years ago, spoofing his own image by criticising the photos he took at his nephew's birthday party. Now he's returned to do it again in a phones-off cinema PSA. The new ad (as well as the old one, in case you missd it) can be seen here. (via Paul Nelson)
RT @bstiteler I'm not racist BUT I don't understand how conjunctions work.
5. If you're one of the people who actually sat through the thirteen-minute trailer for The Innocence of Muslims on YouTube – a film that genuinely looks like it could challenge The Room for the title of Most Hilariously Bad Film Ever Made – you would no doubt have noticed the terrible dubbing that took place whenever an actor mentioned the Prophet Mohammed. It was pretty obvious that they hadn't mentioned anything to do with Mohammed or Islam, and this assumption has been confirmed now that one of the film's actresses has come forward to tell the story of what actually happened. (via Neil Gaiman)
RT @DrJavaBeans I guess the verdict is in on Sam Bacile's entry in 'Funny Or Die.'
6. We're down the rabbit hole now. When Community needed its character Abed to fall in love with a Doctor Who-esque program, they created the show-within-a-show Inspector Spacetime. The actor hired to play the titular character, Travis Richey, was clearly so taken with his newfound cult status, he launched a Kickstarter campaign to get a web series of Inspector Spacetime off the ground. Presumably, NBC was not interested, and so he created Untitled Web Series About a Space Traveller Who Can Also Travel Through Time. Two episodes have been made to date, and there will be more provided nobody Inceptions us out this, the third layer of our dreamstate. (via SFX Magazine)
RT @MrMichaelSpicer Dominos should understand starting emails with Dear Pizza Lover is not a warm greeting, more a hurtful attack. Oh wait this is from my wife.
7. Underwater crop circles off the coast of Japan: the work of aliens? No, it's far more interesting than that. Check out the culprit behind this amazing artwork. (via Caroline McCurdy)
RT @ieatanddrink Went to a party last night and spent a good portion of the night snorting what I thought were drugs but turned out to be rollerblades
8. Interested in what alcohol looks like up close? Like, way up close? Check out some microscopic photography of booze, and compare whiskey to vodka, tequila to red wine, champagne to martini. (via Julia Stoffer)
RT @tylerschmall I guess it's time to deal with the elephant in the room haha *camera pans to reveal elephant* *Elephant is wearing KKK hood and robes*
9. I wouldn't normally link to a comic that most people already read and share anyway, but this is utterly brilliant. The online comic xkcd is pretty popular, but I've never seen any comic do what it did just the other day. It's called Click and Drag, and it's proof that online comics are able to do things that print comics never could. (via Mashable)
RT @robdelaney The smell of tomato plants in my garden reminds me of my grandmother. My grandmother was a bag of tomatoes.

10. On one side of the world, President Barack Obama struggles with a lose-lose decision. On the other, a soldier named Tyler Stark experiences a parachute failure. The parallel stories of these two men in Vanity Fair is amazing, and more than worth the read. It's a rare piece that truly makes you feel like you're behind the curtain. (via Craig Reucassel)
RT @FrankieMcGinty I had this terrible nightmare that I was typing short whimsical statements for the approval of strangers on the internet.

But if you're not really in the mood for revealing insight, why not just listen to some audio of Obama swearing? (Selectively and shamelessly edited out of the audio book for Dreams From My Father.) (via Neal Brennan)