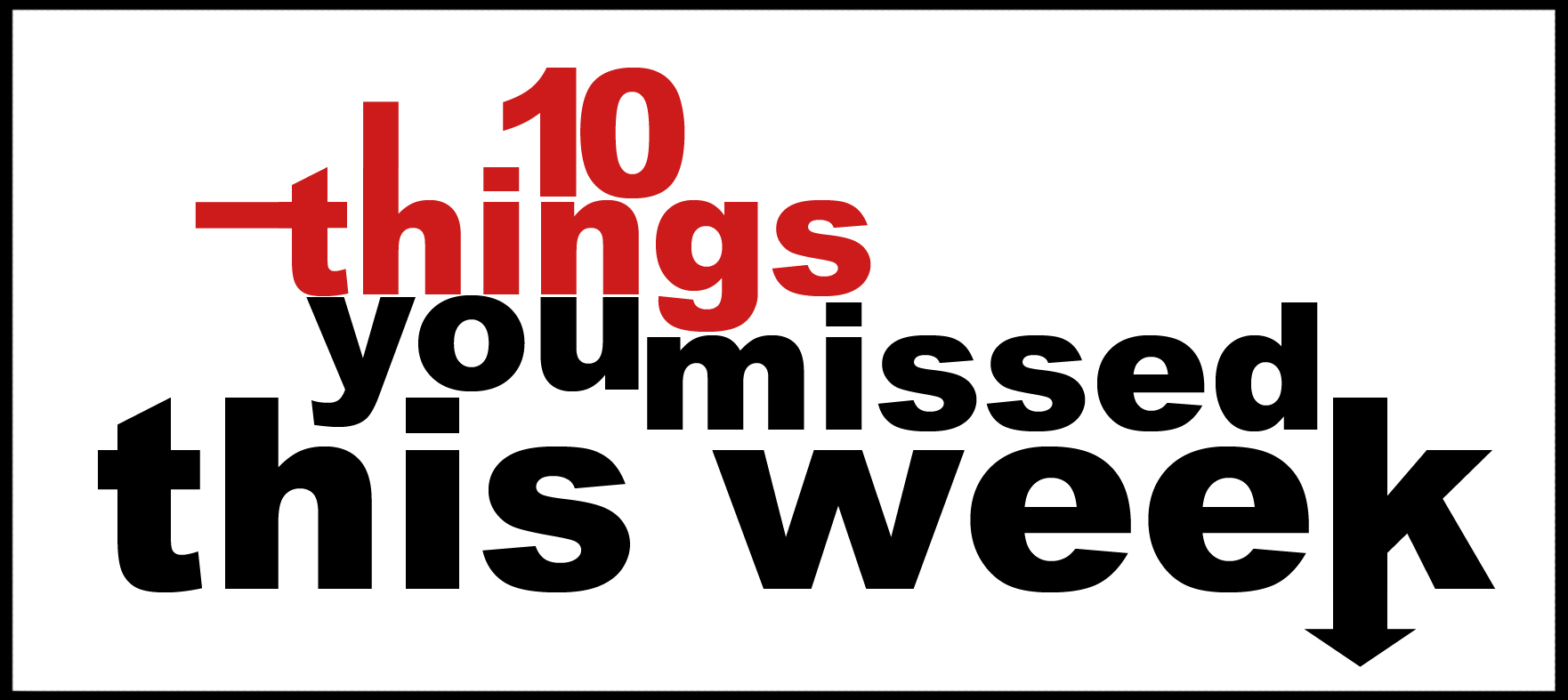 1. I've done a fair bit of Google street viewing in the past. After debating the pros and cons of travelling around Europe by train or by car, I ended up doing an impromptu virtual road trip on my computer. So you can guess how excited I am at the prospect of street view now being available under water. (via Marc Fennell)
RT @DJRotaryRachel "The Chosen People" are the Jews. "The Chosen, people!" is Paul Stanley telling an audience his favorite Robby Benson film.
2. Ah, the internet: a place where people from around the world can get together to be mysoginistic, racist, and unapologetic. So when a reddit user made fun of a photo of a Sikh woman, nobody was expecting the woman featured in the photo to actually comment. And the response that followed that was even more unbelievable. (via DeAnn Smith)
RT @WithTimFerguson Tony Abbott has a new disease named after him. It's called Tony Abbott.
3. This is huge. Either the story hasn't broken yet, or the media doesn't quite understand what a big deal this is, but the Curiosity Rover has found conclusive evidence that there was once running water on Mars. Amazing. Really, really amazing. (via Tim Egan)
RT @markleggett Nobody ever sings about the "wind above their wings", an absolutely essential component of lift. Send your haters a cute gift basket today!
4. Most religious totems are claimed by their worshippers to have a direct connection to the heavens. Now there's conclusive proof that one actually does: a Buddhist statue carved in the 11th century was actually crafted from a meteorite that landed near the border of Siberia and Mongolia between 10 000 and 20 000 years ago. (via New Scientist)
RT @meganamram I can never tell the difference between your/you're/Asians
5. Leo Trayner decided to get away from Twitter. He was being harassed by an anonymous user who was sending him some pretty nasty threats. The more severe and genuine these threats became, the more frightened Trayner became. Particularly when packages began turning up at his actual house. With the help of an IT-competent friend, he decided to track down the troll in question, and could not believe it when he discovered who the troll was. (via Paul Nelson)
RT @notjona 1 2 3 4 5 6 8 9 10 12 ‪#OneSyllableNumbers ‪#ProbablyTheMostBoringTweetEver
6. I love the idea of a timeline featuring all science fiction films, and this one's pretty good. Hopefully, it's an ongoing project, with more films being added as it develops. But the real test will be when they explain how all these films fit into a singular, unified universe. (via Marc Fennell)
RT @morrbeat I'm sorry, but if you use the term "cash-in-hand jobs" on the news I am going to snicker like a twelve year-old.
7. The War on Terror is a fairly indistinct name. As has been pointed out many times over the decade since it began, you can't exactly win a war against a non-sentient noun. The best way to lose it, however, it to inspire fear in an entire population of people, and the best way to do that is with unmanned drones. This is what living in perpetual fear looks like. (via Greg Jericho)
RT @nickjfrost I shouldn't like it when the brawny Italian Barista winks at me while he furiously cleans his steam prong post cappuccino but I do.
8. When Jim Behrle wrote an instruction manual on How To Write the Great American Novel, his first step was: MOVE OUT OF BROOKLYN. So, is all modern American literature set there, and if it is, why? The Rumpus looks at the Tyranny of Brooklyn. (via Maddie Palmer)
RT @BinaryDad Thinking about it, Tambourine-Man is quite an unusual surname.
9. False equivalency is the scourge – okay, one of the scourges – of modern journalism. It's the idea that both sides of a debate are equal because they are in opposition, regardless of whether the evidence clearly favours one side, or whether the other is a work of fiction. (See: climate change.) Take the recent example of WIN News, which opted against doing actual research during a measles outbreak in favour of giving equal time to the pro-vaccination and anti-vaccination camps. Just how irresponsible is this? (via Jonathan Holmes)
RT @hahildebrand 'Am I Wright, or am I Wright?' – Orville and Wilbur Wright
10. What ideals does Superman represent? Given our societal morals are constantly shifting, does Superman adjust according to our views, or is he a constant to which we aspire? The history of the Man of Steel and what is considered appropriate behaviour is one of the best reads you'll have this week. (via Martyn Pedler)
RT @mradamscott Fairly certain Robert Palmer's "Looking For Clues" is what cocaine sounds like.
I hope you all have an excellent weekend, but if you don't, remember it could be worse: you could be Obama's elf. (via Max Denton)