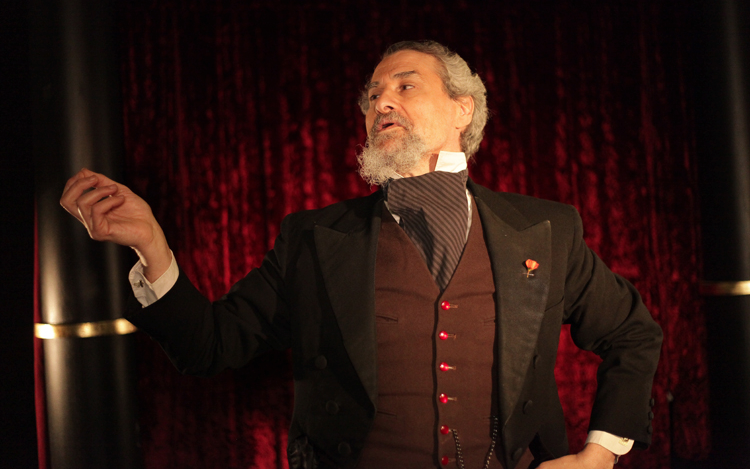 I'm probably leaving this a little late, but those of you who wanted to catch my father's one man show – now in its tenth year – should know that the Melbourne leg of the tour begins tonight!
After touring Shanghai last month (and winning an award from the Shanghai Contemporary Theatre Festival) and New Zealand, he'll be playing the Athenaeum in Melbourne for six shows before heading off to Europe until the end of the year.
For those who don't know, he plays Charles Dickens performing A Christmas Carol from start to finish. Dickens himself used to do this show, and it was massively popular back in his day. It probably sounds dull, like someone reading at you for two hours, but it feels like a full production, with every single character distinct and unique.
As one of the two essential Christmas stories*, it's one you simply have to see.
Dec 5 – 6:30pm (Preview)
Dec 6 – 8pm
Dec 7 – 8pm (Special Charity Gala)
Dec 8 – 2pm & 8pm
Dec 9 – 4pm
Those in Europe should keep an eye on the website for information on the 2012/2013 tour.
* The other is It's a Wonderful Life. Sorry, Jesus.