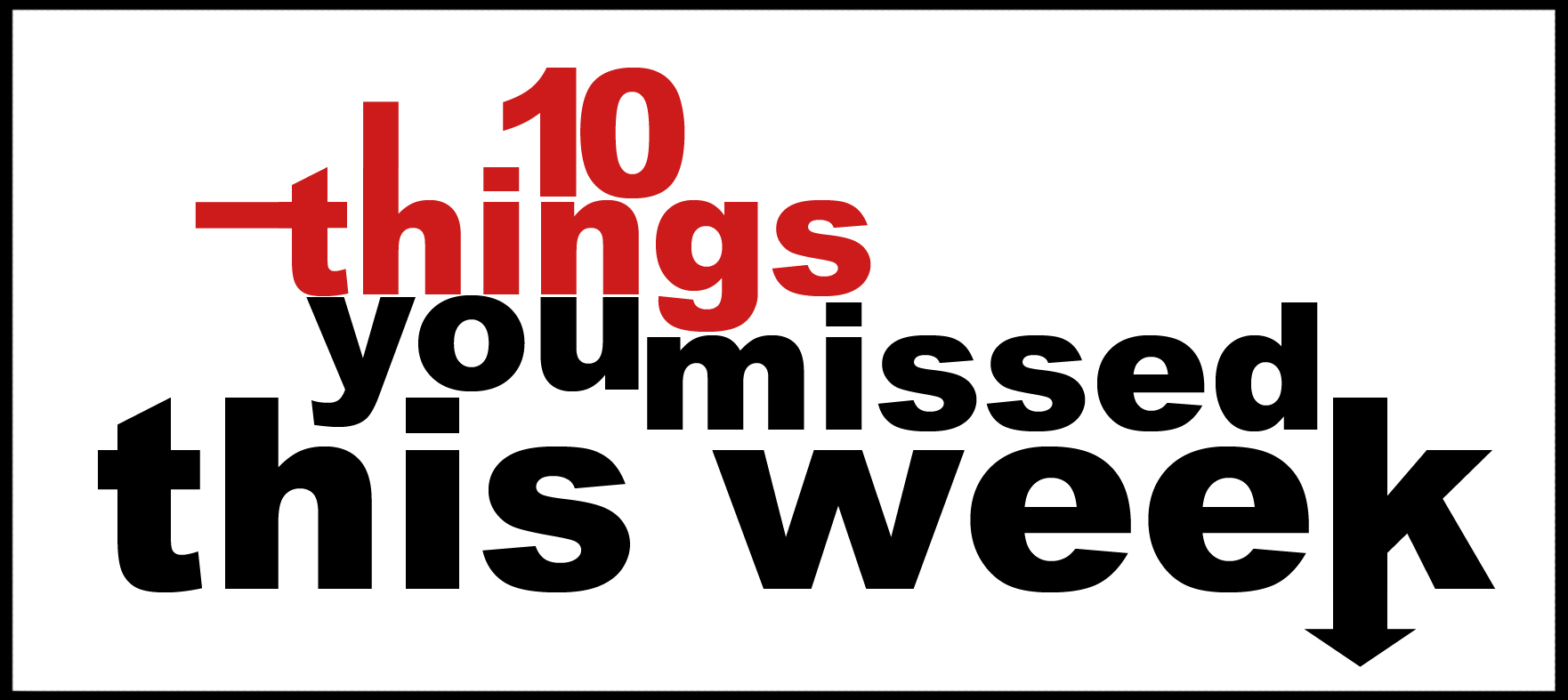 1.The great Maurice Sendak passed away this week, and fans of Where The Wild Things Are roared their terrible roars and gnashed their terrible teeth in tribute. See Sendak talk about one of his favourite pieces of fan mail. (via Martyn Pedler)
RT @peachesanscream Twitter is the only place where you get all excited when strangers repeat what you're saying.
RT @Seth__Rogen Claiming that someone else's marriage is against your religion is like being angry at someone for eating a donut because you're on a diet.
3. Click on this link. Copy the text that looks like it's nonsense. Go to Google Translator. Change the 'from' language to German. Click the 'listen' button. Then wonder what the point of it all was.
RT @mark_salisbury Bonne Maman Blackberry Jelly is my new jam.
4. Should we, as a human species, consider building a Death Star? According to students from Lehigh University, it would barely cost US$852 quadrillion, or 13 000 times the current GDP of Earth. Time to look at this from a practical standpoint. (via Luke Buckmaster)
RT @danilic I'm writing a Matrix Prequel called The Dot Matrix….so far it's very long and very loud.
5. I don't know what's more impressive: this Super-Earth we've just found lurking forty-one light-years away, or the science used to detect it. (via Andy Howell)
RT @bronwen Ever noticed that it's only secondhand bookshops that smell *like* books? As if the scent is only released from pages once they've been read
6. Following the annual budget report from the Australian Federal Government, the News Corp-owned The Australian ran a front page that seemed to declare they were no longer interested in even feigning balanced, objective reporting. Click here to see this front page and – more importantly – Luke Ryan's spot-on analysis of it for The Vine.
RT @mrpaulnelson You know how couples in romantic comedies "meet cute"? Superheroes in Marvel comics and movies "meet fight".
7. For some reason, I tend to think that special effects haven't really changed in the last ten years. Ever since we basically handed everything over to the computers, it seemed like any improvements were minor adjustments in computing power, or the odd texture upgrade. This visual comparison of two Hulks, one from 2003's Hulk and the other from 2012's The Avengers, shows that we've made a bigger jump than I, for one, had realised. (via Brendan Swift)
RT @DamonLindelof Me: "I may not be able to eat this large popcorn by myself, but you can be damn sure I'll avenge it." Concession Dude: "$7.50 please."
8. For someone like me who didn't actually read a comic until a few years ago, I know I've been posting an awful lot about The Avengers on here. Part of that is due to how much I've enjoyed the cinematic Marvel Universe, but quite a lot is down to my effusive and earned adoration of its writer/director Joss Whedon. This thank-you note Joss wrote to his fans pretty much sums up why. (And he also dismisses the idea of people pitting The Avengers against The Dark Knight Rises. Click here to read my article entitled The Avengers vs The Dark Knight Rises.)
RT @dangranata As an avid Joss Whedon fan, I spent most of the Avengers waiting for it to be abruptly cancelled. #fb
9. The guy running against Barack Obama is a criminal. A total criminal. And before Mitt Romney's lawyer army gets in contact, I'm not talking about Romney: I'm talking about Keith Judd, federal criminal and Democratic candidate for President. Judd managed to get himself on the ballot for the Democratic Presidential Primary in West Virginia. And won 41% of the vote. That's 70 000 votes. That's eight counties. Something tells me the White House is about to be decorated with a whole lot of Rita Hayworth posters. Don't think too hard about that analogy. (via John Safran)
RT @LOLGOP REMINDER: Jesus never once mentioned gays or abortion. But he was sure pissed at the people who didn't help the poor.
10. I haven't really revisited them in a while, but I do hold an abiding love of Animaniacs, the Warner Bros. cartoon from the 1990s. As much as I vaguely remember enjoying the preceding Tiny Toons, it was Animaniacs that truly captured the anarchic spirit of the classic Looney Tunes cartoons. Now read Rob Lammie's brilliantly comprehensive piece about how the Animaniacs came into being. (via Martyn Pedler)
RT @VaguelyFunnyDan Allowing gays to declare bankruptcy has ruined the sanctity of my own bankruptcy.
Now I must leave the joyous confines of the internet to go and play my new favourite sport, whatever this is.