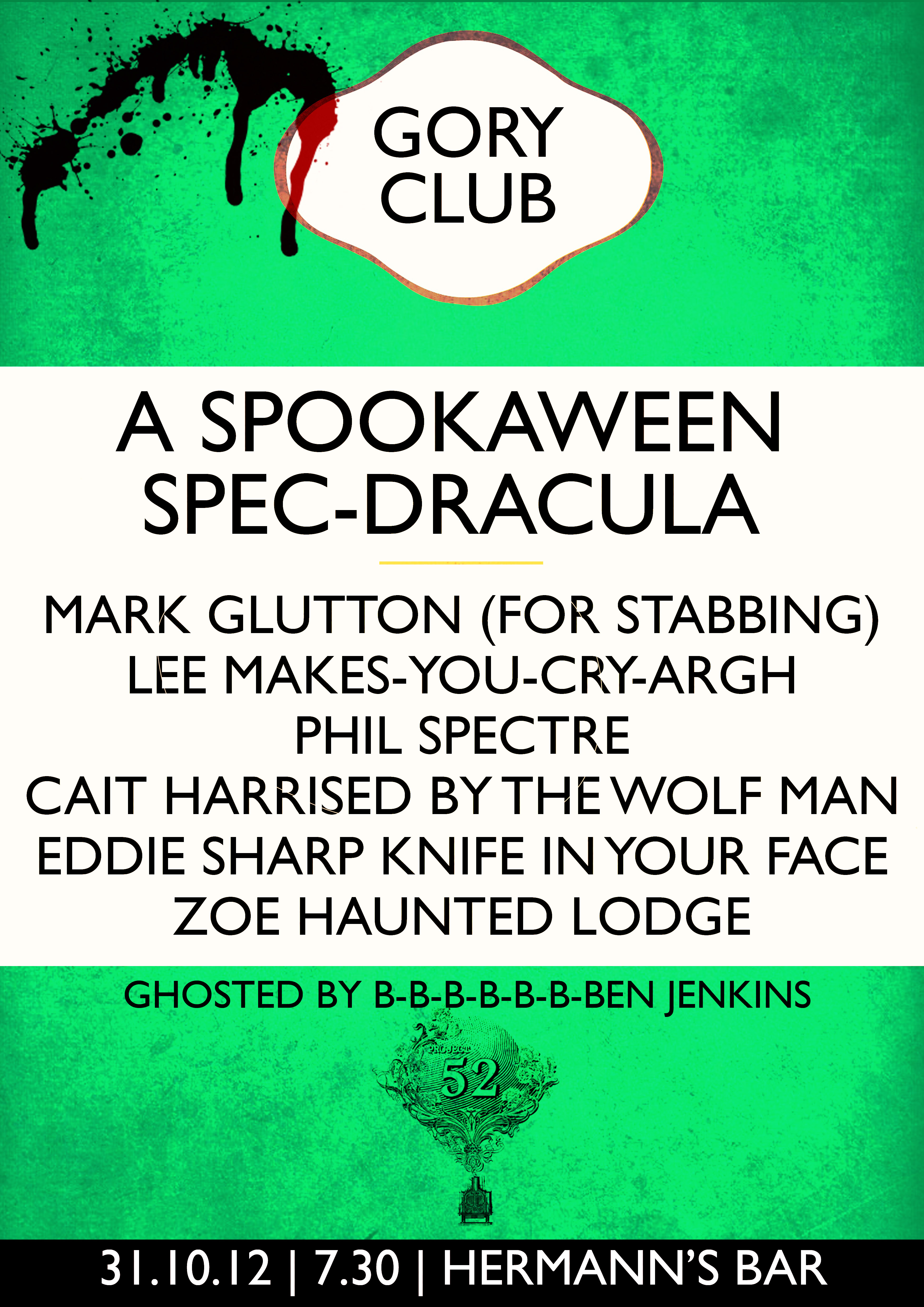 Looking to do something tonight in Sydney? Of course you are. Don't even bother answering. I know how you think.
At 7pm tonight, I'll be appearing alongside the superior talents of Ben Jenkins, Mark Sutton, Phil Spencer, Cait Harris, Eddie Sharp and Zoe Norton Lodge in the Halloween edition of Story Club, a regular night in which young comics tell stories based around a particular theme. It being All Hallow's Eve*, the theme will be a scaaaaary one. Imagine I just said 'scaaaaary' in a scary way.
But if you're not in Sydney, I've still got things to entertain you! Be sure to watch The Hamster Wheel at 9pm on ABC1 tonight. I didn't make it or anything, but I was totally in the room with the people who did make it. Or, rather, the room next to the people who— look, just watch it, okay?
But there's more! Today saw the release of the latest Hell Is For Hyphenates, my film-themed podcast. If you've never heard it before, this is a great one to jump on board with. Myself and my co-host Paul Anthony Nelson are joined by film festival director Mathieu Ravier to debate To Rome With Love, Frankenweenie, Argo, Killing Them Softly, Lawless, Hail, The Intouchables, I Wish and The Words, and out the careers of two extraordinary filmmakers. You need to either click here, or search iTunes for "Hell Is For Hyphenates" and hit subscribe.
If you end today completely un-entertained, you have nobody to blame but yourself.
* The hipster version of Halloween