I try not to avoid doing it, but I occasionally complain on social media about the sheer amount of work I'm doing from day to day. So when people ask when they're going to see the fruits of these labours, I have to beat them to a bloody pulp for their insolence, then – after a bloody shoot-out with police – go on the lam with a different passport, some quicky cosmetic surgery, and a sassy, gun-toting sidekick.
So, to save time, I thought I'd do a brief update on some of the things that have begun to see the light of day, presented in an unnecessarily exciting tone: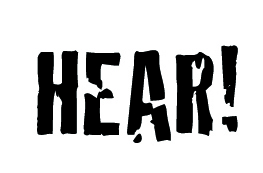 me on this month's Hell Is For Hyphenates podcast, talking about the films of July (The Dark Knight Rises, The Amazing Spider-man, Not Suitable For Children), the career of Sarah Watt, and the films of Todd Haynes. Our guest this month was John Richards, he of the TV show Outland and the TV-themed podcast Boxcutters, both of which rank among my list of favourite things. Somewhat coincidentally, the same day we recorded Hyphenates, I guested on the most recent Boxcutters, debating Aaron Sorkin's The Newsroom. It's a brilliant podcast (despite my contribution) and anyone who's been following the show and feels passionately either for or against it should really have a listen.
my new column in Encore Magazine, in which I get nostalgic about classic Australian film and TV. I kick off with a look back at The Games, the brilliant Olympics-skewering show by John Clarke and Ross Stevenson. I also have a piece in the forthcoming Big Issue, looking at how recent films have handled the tricky topic of bullying. It's possibly more entertaining than I just made it sound.
me at the Melbourne International Film Festival on Wednesday 15 August, talking about the wave of American comedies of the 1970s, alongside Bobcat Goldthwaite, Judith Lucy, Adam Zwar and my Bazura Project co-host Shannon Marinko. That's in the Forum Lounge from 5:30pm to 6:15pm, and it's a free event, so you have no excuse not to attend. But you should stick around for the MIFF Comedy Night (also free!) from 7pm to 9pm, also in the Forum Lounge. I'll be MCing, and guests will include Bobcat Goldthwaite, Matt Kenneally, Danny McGinlay, Geraldine Quinn, Harley Breen, and more! They'll all be telling their best film tales, and you should definitely attend.
That's all for now. More to come soon. Thanks for your indulgence.